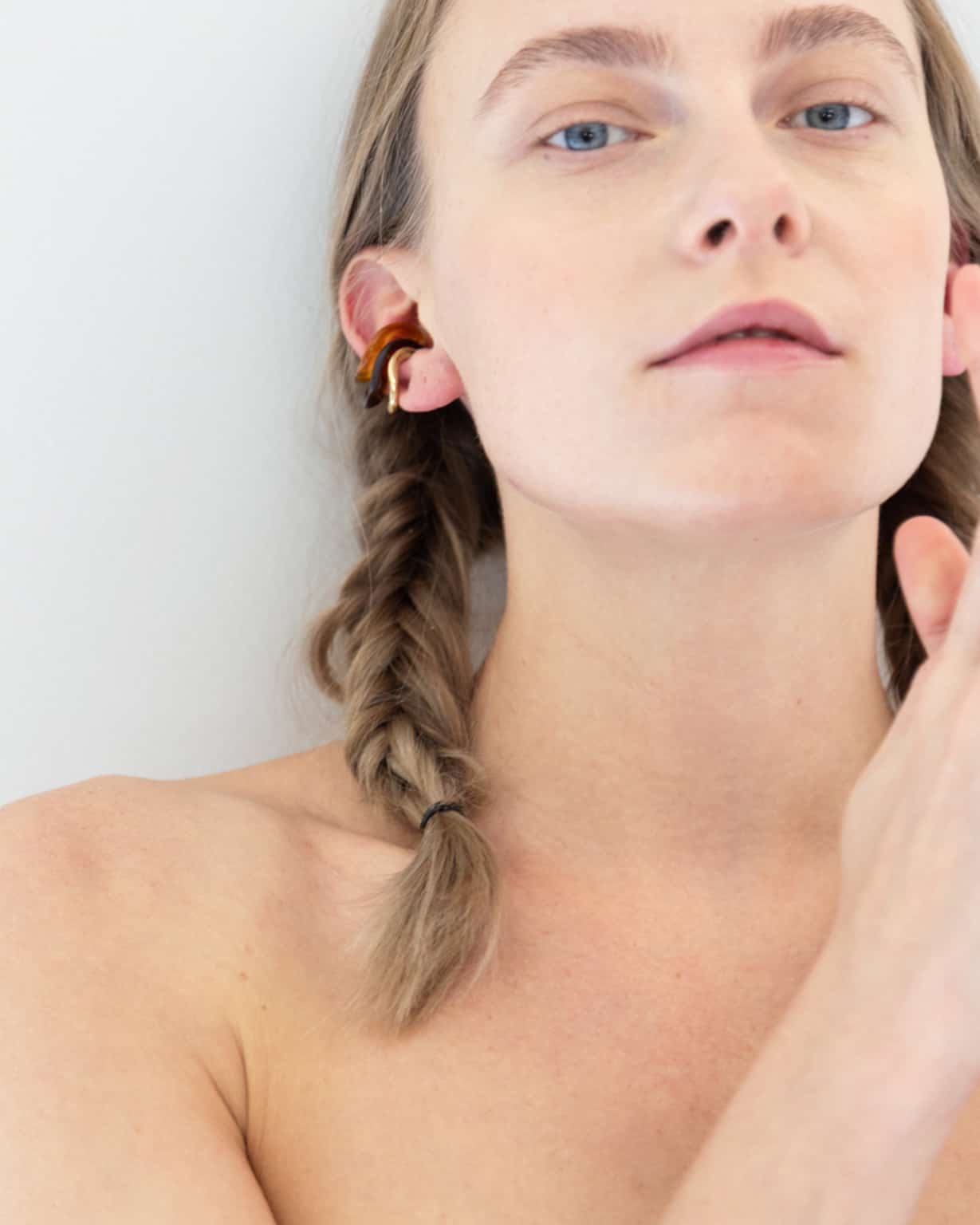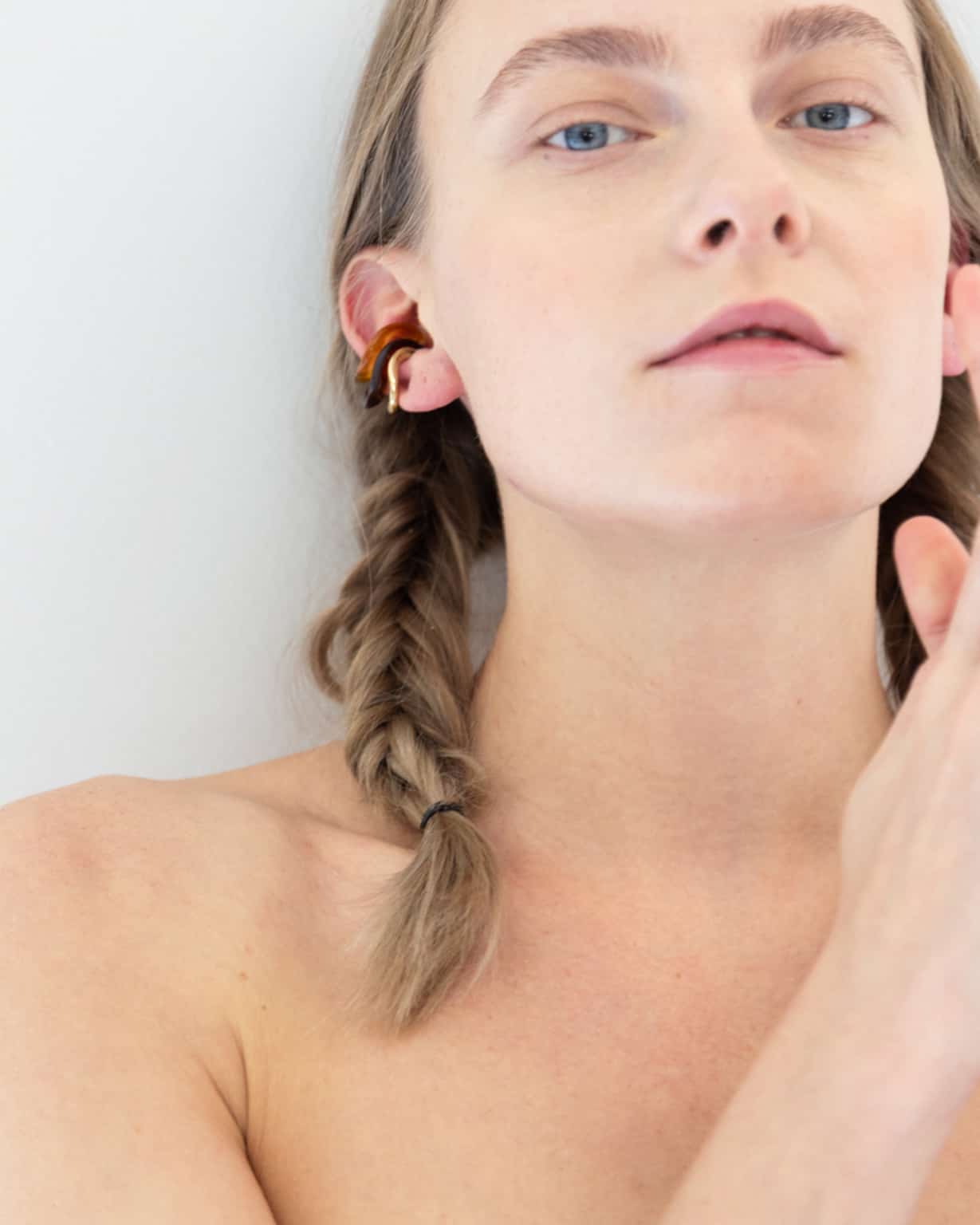 Mineral fragments
I, the Moon, want to ask you: what would life be like in the seas if my presence didn't cause the tide to rise and fall?
Despite the fact that you see me so far away, and although sometimes you feel that we are very distant, the reality is this one: I am linked to you.
I, the Moon, want to tell you a story about the goldsmiths that have used the fire to transform small mineral fragments.
Their work has been inspired by my natural cycles. I have seen them. I admire how they insist on recycling, reusing and transforming matter.
I have followed them. These artisans, like Beatriz Palacios, have sought materials, such as silver and gold, in the streets and in forgotten places. This has allowed them to create beauty without having to return to the bowels of the Earth and hurt it.
I watch them. Their hands have found a way not to neglect or waste any fragment of these metals.
I want to tell you that their work is also inspired by the cycles of water, oxygen and nutrients, as they are processes that flow cyclically.
These artisans know that, at the beginning of time, I, the Moon, witnessed the birth of the magma that gave rise to the minerals.
From here I've also heard the stars. They tell me stories about a small cosmic cloud that traveled around the universe. I have been told that a tiny formation of particles that ran through the vastness of the galaxy was the one that created each of the parts from which all of the webs of life emerge.
But let's go back to Earth. The skilled-handed masters I was talking about propose a cycle of constant renewal. Just like I do. Like a lot of things do. I identify myself with even the smallest drop of water that I frequently see evaporating, rising to the sky, and becoming a cloud; it is the same one that I then observe cooling down and returning to the ground, to give life to the fields you cultivate and to refresh the forests you walk through.
Don't underestimate it. This little drop's force is so strong that it even has the power to bend the leaves of the most stubborn trees. Up here, I pay attention to the valleys and jungles, where those fallen leaves form an almost magic carpet. If it weren't for it, the drop — which refreshes and gives life — would hurt the soil that gives you fruit, food, and joy. As time goes by, I also see how these leaves sink into the ground to transform into nutrients and reintegrate into the cycle of life.
I want to ask you why you have forgotten this; I want to remind you that our life is defined in cycles that we must take care of and value, as do the goldsmiths of whom I have already talked to you about.
PROCESS
Spanish designer Beatriz Palacios was very attracted to antiques ever since she was a child: "I have recovered them for as long as I can remember and from everywhere; flea markets, shops… ," says in our interview. At the time, it was natural for her to combine them with her other great passion: "I destroyed them and made my own jewelry". What began as a game set the foundations of what later would become her vocation.
Today, as an adult and founder of her eponymous brand (created in Madrid, in 2011), she has turned back to the process that, as a child, allowed her to create her accessories. She does it in a different way —a more professional one— but keeps alive the spirit of experimentation. The result is "Sustained", a new line presented under her brand, which was launched last April.
As the name reveals, it's a project where sustainability is at the center. A concept that, in practice, is exercised through the incorporation of processes such as upcycling (the reuse of old items) and recycling. "It's here to stay," says Beatriz to be clear on the fact that "Sustained" is not a single collection, but a long-lasting project.
Open ears to new ideas
"I have a lot of old necklaces, from the 70s", says Beatriz excitedly in front of the Zoom screen, while she talks with us from her studio in Madrid. Her spirit is justified: she's holding the raw material that has allowed her to develop a series of ear cuffs that are born from an extremely simple but radical gesture: a cut to the links. Each cut is different and, therefore, each piece is unique.
In aesthetic terms, they are statement pieces that although new, have all the elements to become iconic.
The spirit of the line lies in every detail. Silver edges —from a material that Beatriz has kept in her workshop during the last 10 years— have been added to each piece. "They are the remains that we obtain from filing and cutting other pieces. When you accumulate them, it's a lot", she says.
That this material could be used in the new pieces is due to the fact that it is recycled in a workshop in Madrid that the designer found during the development process of the line.
"Sustained" is the product of a completely handmade work. Each piece is crafted in Madrid in Beatriz's workshop where she is joined by two other people: a master jeweler —who has trained the designer herself— and an enamel artist.
The ear cuffs from "Sustained" also represent the goal of a long-distance race carried out by Beatriz for a year, which went through several stages, such as conceptualization, prototyping or execution. "I always wanted to do a project like this, but I faced several barriers", says about the challenges of the project: "I wanted to do something that was sustainable, affordable and, above all, something that could be reproduced in several units".
It's also beautiful. The pieces have generated the enthusiasm of clients from countries such as Japan, South Korea, United States, London, and Spain, of course.
This season, the pieces from "Sustained" give life to Loona's Collaboration Two: a dozen models of ear cuffs in colors ranging from yellow to black, orange and ivory. Pieces that defy conventions of jewelry and that show the importance of engaging in a different creative process; one that is more respectful towards our planet.
Collaborators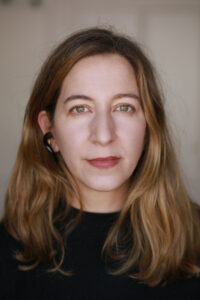 Beatriz Palacios
Before turning her professional path towards a "brighter" destination, Madrid-based designer Beatriz Palacios trained as a mining engineer at the Polytechnic University of Madrid. In 2011 she founded her eponymous jewelry brand, under which she presents artisanal pieces, designed and crafted in her workshop in Madrid. The inspiration ranges from the art and design movements from the 20th century to the organic shapes of nature. Her creations are available in countries like Japan, South Korea or London.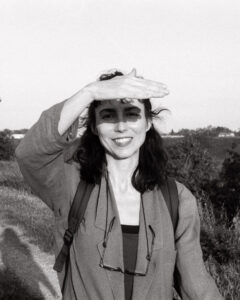 Lourdes Cabrera
Through her lens, Lourdes explores concepts of identity, belonging, and interactions between human beings. She is interested in the big stories that are hidden behind the little ones. She finds great mysteries in everyday life, which she subtly spins to build new ways of connection. Her narrative language is full of honesty and intimacy, and is very close to poetry. She lives and works between Spain and Italy.
Shop the Current Collection